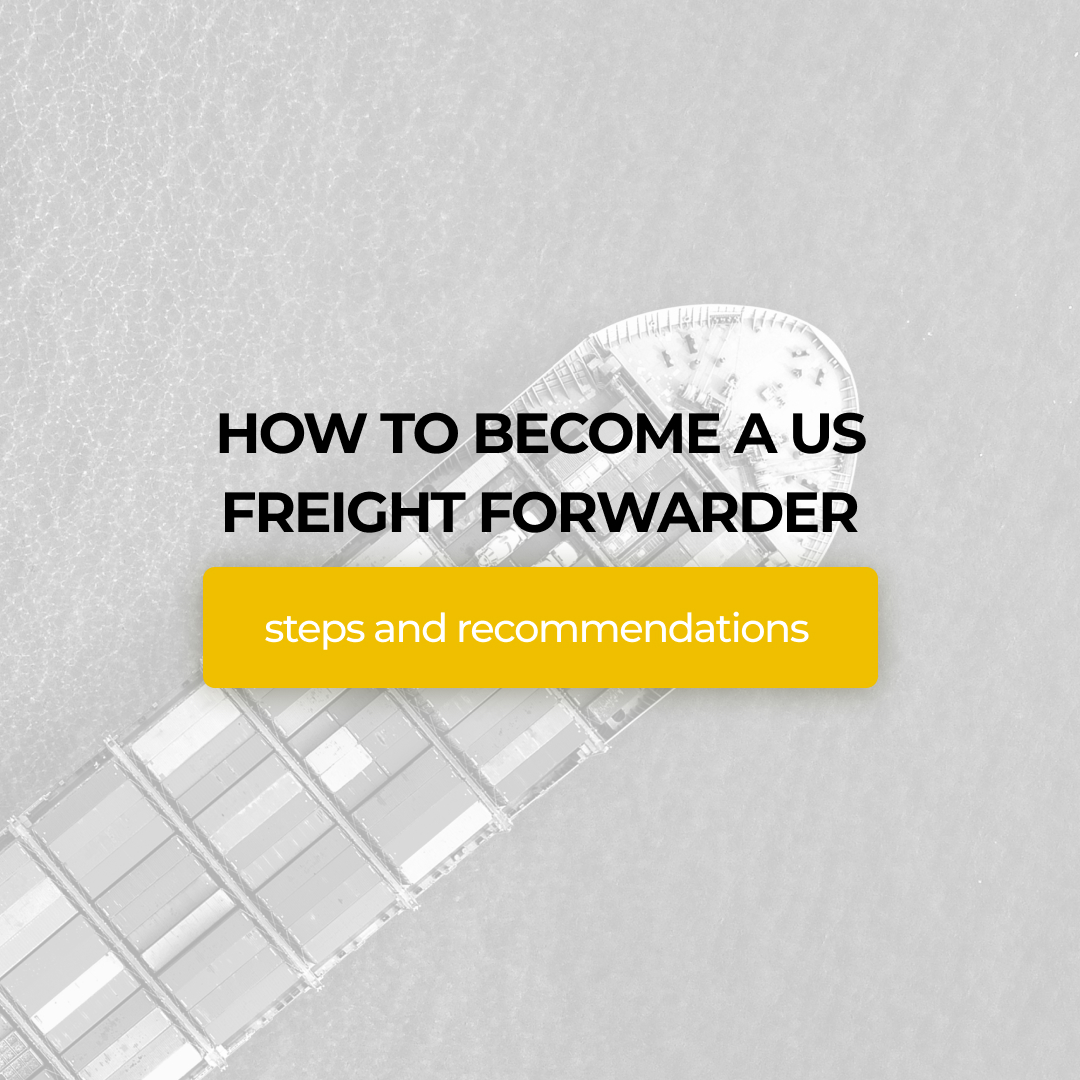 How to Become a US Freight Forwarder: Steps and Recommendations
Freight forwarders play a crucial role in the logistics industry, especially in the United States, where freight transportation is of immense importance to the economy. If you're interested in a career as a freight forwarder in the USA, you'll need a specific set of skills and knowledge. In this text, we will discuss the steps and recommendations that will help you start your career in this field.
Learn the requirements and licensing: To work as a freight forwarder in the USA, you need to understand the requirements and licenses necessary for this profession. Familiarize yourself with federal and state laws governing freight transportation and find out what requirements apply to forwarders in your state.
Obtain licenses and certifications: To become a freight forwarder, you must have certain licenses and certifications. One of the most common licenses is the Federal Motor Carrier Safety Administration (FMCSA) license. You may also need other certificates depending on your plans and specialization.
Get education and professional skills: While formal education is not always a mandatory requirement, obtaining a degree in logistics or a related field can enhance your chances of getting a job and advancing in your career. Additionally, develop skills in logistics management, planning, documentation, and client communication.
Develop a business plan: Before starting your career as a freight forwarder, it's important to develop a business plan. Identify your target audience, market opportunities, competition, and action plan. Creating a well-thought-out business plan will help you structure your activities and achieve success.
Build your network: Contacts play a crucial role in the logistics industry. Connect with suppliers, carriers, dispatchers, and other professionals in the field. Join professional associations and participate in industry events to expand your network.
Gain work experience: To become a successful freight forwarder, it's important to have practical work experience in the industry. Consider internships or working in a logistics company to gain valuable experience and understand the intricacies of being a forwarder.
Utilize technology: In the modern world of logistics, technology plays an increasingly significant role. Familiarize yourself with the software and platforms used in freight transportation and learn to effectively use them for managing and tracking shipments.
Continuously develop and learn: Logistics and freight transportation are dynamic industries that require constant learning and development. Stay updated on new trends and technologies, participate in seminars and professional development courses to stay abreast of the latest industry changes.
Becoming a freight forwarder in the USA can be an exciting and promising career. By following the steps and recommendations mentioned above, you can embark on your journey in this profession and achieve success in the logistics industry of the United States.