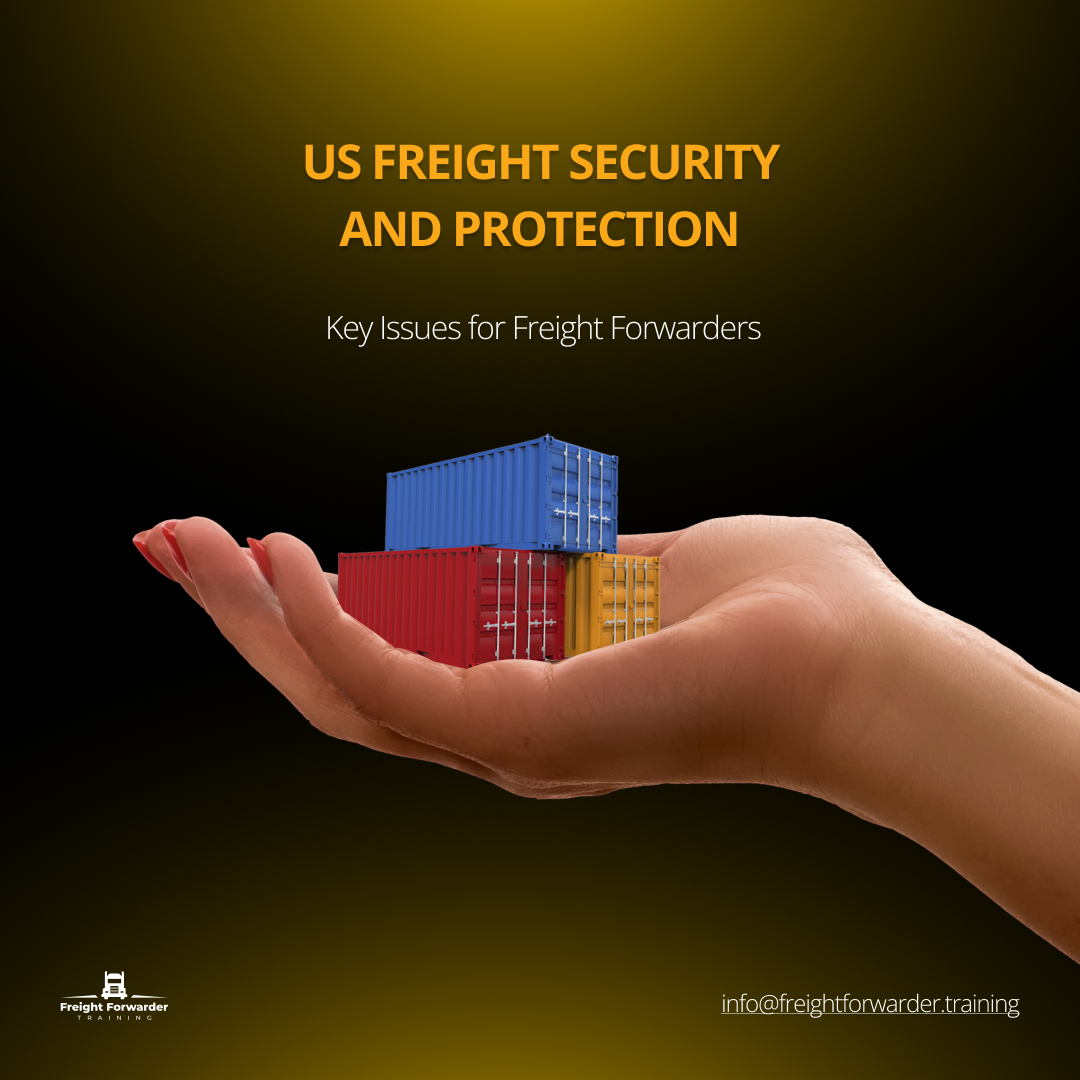 US Freight Security and Protection: Key Issues for Freight Forwarders
Safety and cargo protection in freight transportation are crucial aspects for shippers in the United States. In the rapidly evolving logistics industry, ensuring cargo security is becoming an integral part of business processes. In this text, we will discuss key aspects of cargo safety and protection that shippers must consider when conducting freight transportation in the United States.
The first and one of the most important aspects is the proper selection of a transportation company or carrier. Shippers must conduct thorough screening of carriers, ensuring their professionalism, experience, and compliance with safety standards. The carrier should possess the necessary licenses and insurances and have a good reputation in the industry.
The second aspect is a reliable cargo tracking system. Shippers should choose carriers that provide real-time cargo tracking capabilities. Such a system allows for monitoring the movement of cargo at each stage of delivery and enables quick response to any deviations from the planned route.
The third aspect is related to the security of the transportation vehicle. Shippers must ensure that the carrier maintains their vehicles in good working condition. Regular inspection and maintenance of cars or trucks reduce the risk of accidents that could damage the cargo or pose a safety hazard.
The fourth aspect is proper cargo packaging. Shippers should pay special attention to the selection and application of suitable packaging materials and methods. The cargo should be packaged in a way that minimizes the risk of damage during transportation. This is especially important when transporting fragile or valuable goods.
The fifth aspect is route security. Shippers should thoroughly study the transportation route and consider the characteristics of each segment. Some areas may be more prone to theft and robbery, so shippers need to take appropriate measures to ensure cargo security in such places.
Finally, shippers should be prepared for potential emergencies. They need to develop action plans for accidents, thefts, or other incidents. This includes training drivers and staff on emergency procedures, as well as being prepared to contact the police or insurance company when necessary.
In conclusion, cargo safety and protection are critical aspects for shippers in freight transportation in the United States. Proper carrier selection, cargo tracking system, vehicle security, cargo packaging, route security, and readiness for emergencies are all factors that play an important role in ensuring the safety and protection of cargo during transportation. Shippers must adhere to high safety standards to minimize risks and ensure the reliability and integrity of cargo throughout the journey.